Evolving our brand to match our brand promise.
Over 20 years in the travel trade industry, Alon has worked to transform travel products/destinations into thriving businesses with international clientele, healthy revenue and consistent growth. We provide training, marketing consulting, and sales programs that prepare clients for appealing to international travel trade buyers, presenting a ready-to-sell product that opens the door to dynamic revenue pipelines and year-round business. And then we leverage our robust database of industry connections to forge relationships and fortify a healthy travel ecosystem where suppliers, destinations and buyers can all thrive. Hence, our brand promise:
Alon is your connection to tourism success.
We listen to and are mindful of your needs, goals, and budget, and will work tirelessly to create appropriate, profitable, win-win solutions.
The thing is, we woke up one day and realized that our brand, both in name and image, was not hitting the right notes to embody our business. Known since our inception as Alon Marketing Group, we realized that we presented neither as a travel industry consultant nor a solutions provider. And so to be better aligned with our offerings and goals, we have changed our name to Alon Tourism Solutions. Developed in conjunction with the name change was a new logo and identity system that embodies who we are: creators of connections, process-oriented sales and marketing experts, and bright and cheerful partners who want to see our clients thrive. Crafted by our brand consultants at Medium Rare, the new identity system was thoughtfully built to encompass critical elements of our business:
---

---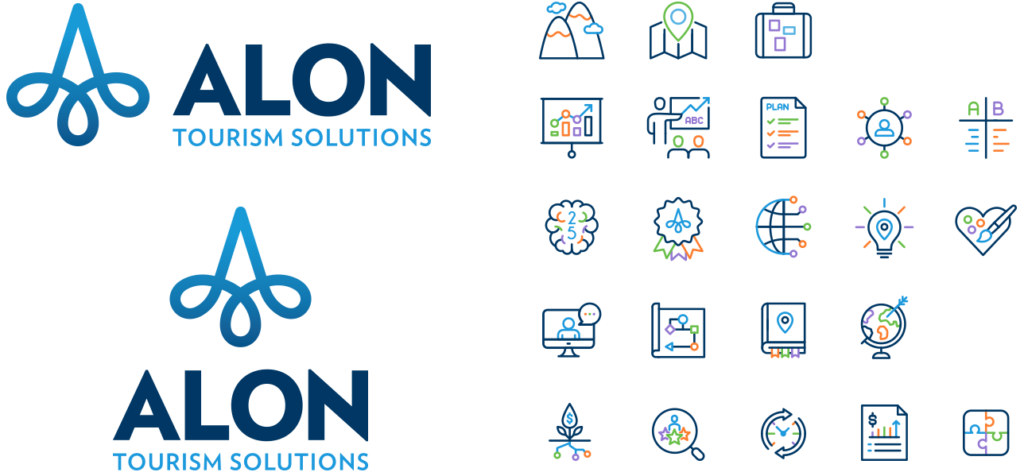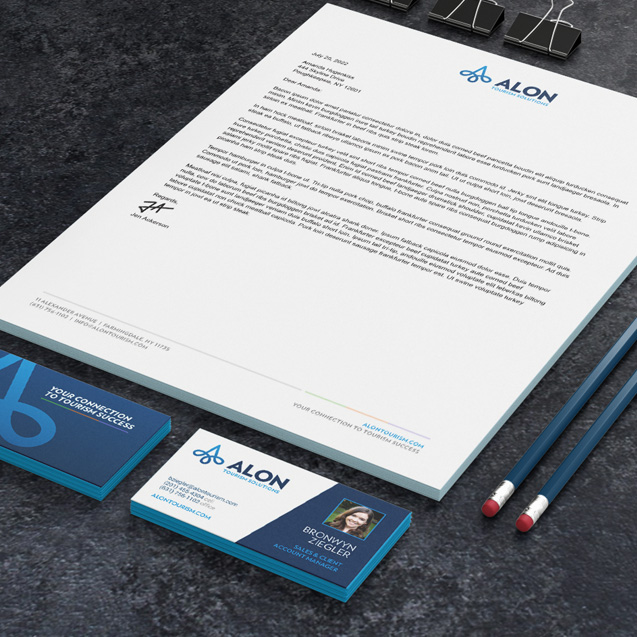 "We are thrilled to roll out our new name and brand identity to the market. The tourism market is constantly changing, and the time had come for us to evolve in lockstep with our clients. It was important to me to have an identity system that matched our brand promise, and I feel like we have nailed it!"

Jen Ackerson / President, Alon Tourism Solutions