Alon Tourism Solutions announces strategic partnership between Welcome to Times Square and GetYourGuide.
Alon Tourism Solutions is excited to announce their client Welcome to Times Square has launched on GetYourGuide's NYC lineup of product available via their global online travel agency.
Times Square is the epicenter of New York City, an iconic location which is visited and enjoyed year-round by thousands of tourists from all over the world. What better "souvenir" than to provide your clients with an immersive Times Square experience as they to have the chance to see share their photo or video on a billboard in Times Square for 15 seconds every hour for 24 hours.
The Standard Billboard Picture Display which includes the aforementioned "15 seconds per hour during a 24-hour period" is now available to purchase for $150 on the GetYourGuide's global platform reaching audience's across the globe!
Welcome to Times Square offers easy options for resellers: Unique one-time vouchers can be provided to clients to redeem on their website (optional branding opportunity for companies available) or clients' booking reference numbers can be utilized as unique codes for redemption by clients. In either case, the Welcome to Times Square team are prepared to help your client's not just be a face in the crowd.
How to work with Alon Tourism Solutions and Welcome to Times Square
Alon Tourism Solution is pleased to work with clients on developing strategic partnerships and other strategies to promote their clients to the global travel trade, expanding their clients' brands and product uptake to New York City and other client destinations and products by visitors from all over the world. For additional information on booking Welcome to Times Square for your clients or to inquire as to how Alon Tourism Solutions can assist your brand growth, contact Bronwyn Ziegler at [email protected]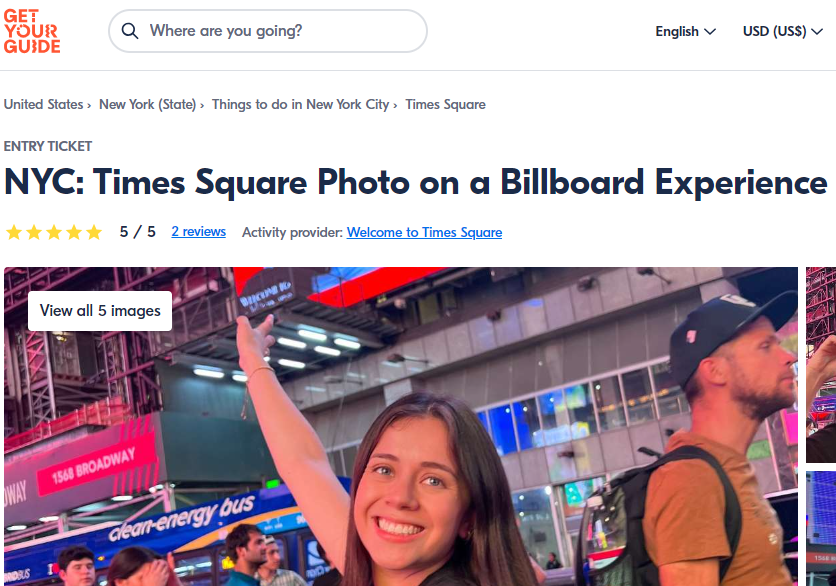 Written by Jean Guinup